Dear Friend,
I know how it feels…  You pony up $40 or $50 (and a ton of hope) for a 100-click solo ad. The clicks start rolling in and so do the opt-ins.  You're starting to get excited and even beginning to think you may get a couple of sales that will pay for the solo!
After it's all said and done you didn't get any sales, but that's alright, because you got a ton of opt-ins.  In fact, you had a 50% conversion rate.  That's awesome!  Right?  WRONG!
After a couple of broadcasts you start to notice that none of your new subscribers open any of your emails. Forget about making any purchases.  Curious, you decide to run the IP addresses of your subscribers through a checker just to find out that they are all proxies. That's strange, you think.  What does it mean?  It means YOU GOT SCAMMED!
The solo vendor you purchased from has sent you fake traffic, most likely from a bot. You see, the scammers know exactly how to prey on the hopes and dreams of Internet Marketers.  They know that we are always looking to save money on traffic, and so they approach us with a great deal on clicks, and most of the time they can hook us…
Well, there are many ways, really, from sending cheesy traffic from safelists, traffic exchanges, and PTC sites, to buying low quality PPC traffic or those terrible $5 solo deals you see floating around the net.  The most popular way, though, is by utilizing something called a "bot."  Bot is short for "web robot."
It's basically a software application that can run automated tasks over the Internet, such as opting in to web forms and even confirming email addresses.  Bots are used widely in the solo ad scammer community, and can be tricky to detect.  Yup.  All those shiny new subscribers you got don't really exist!  Now that's what I call a serious downer!
That's a great question!  The good news is – they DO exist!  The absolute BEST solo ad sellers are selling on the most popular social network of all time.  You know the one I'm, talking about.  That's right.  It's FACEBOOK!
You see, the best sellers aren't out in the open in solo ad communities.  I'm not saying you won't find a good seller or two in the solo ad communities, but many of those leads are often traded between the same network of people, making most of those lists tired and unresponsive.  No, the TOP sellers aren't there…
Now that we know where the top sellers do business, the toughest challenge lies ahead, and that's finding one to do a solo for you!  This can be a very daunting task, especially when you only have enough money for one solo.  You just can't afford to lose it to a lying cheat!  That's why you definitely NEED to pick up a copy of Solo Detective!

I SCOURED the most popular solo groups on Facebook  and I "investigated" the sellers that had lots of great testimonials.  However, we all know testimonials can be faked simply by opening a "ghost" account and leaving the desired seller glowing feedback.  The bottom line is that good testimonials just aren't enough!
I wanted to take it a step farther.  I wanted to take it to the extreme, so you know what I did?
That's right.  I challenged them to PROVE to me that their traffic was legit by sending me 25 clicks for FREE!  I broke it down as simply as I could.  I told them that I don't trust ANY solo sellers, period!  I told them that simply saying you were an honest seller just isn't enough anymore.  I told them they needed to PUT UP or SHUT UP!
That's how I know that EVERY single seller in the Solo Detective "solodex" is 100% honest and legitimate!  I tracked each and every click and checked EVERY single IP address they sent me! That's right.  I manually checked 2500 IP addresses looking for proxies, and if the seller is listed in my "solodex" that means they passed with flying colors!
Also, I made sure the traffic was responsive and interested in "biz opp" offers by requiring that each seller send at least 7 opt-ins!  If a seller could not give me AT LEAST 7 OPT-INS on 25 clicks (28% conversion minimum), they were sent packing and did not make the list!
What I'm saying is this…
Anything can happen.  I know nothing is impossible, but if I'm so confident in this "solodex" that I'd be willing to bet you have a better chance of winning the Powerball than getting scammed by any of these top notch vendors.  These guys and gals are the best solo sellers in the ENTIRE solo industry, and that's because they provide HIGH QUALITY traffic that convert visitors into SUBSCRIBERS and subscribers into BUYERS!
Imagine being able to order with 100% confidence and knowing that you will be getting very high quality, REAL traffic each and EVERY time!  What would that do for your business?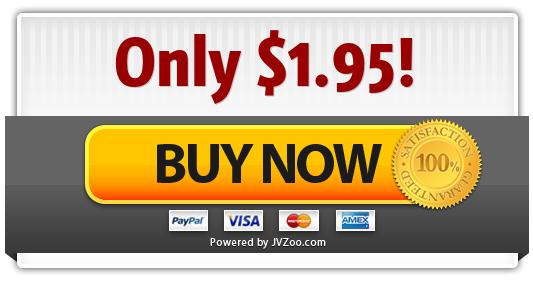 To your success,
CJ Mollo